Call for Abstracts
Home > Scientific Program > Call for Abstracts
Abstract Submission

14 January ~ 15 June, 2019

Notification of Abstract Acceptance

~ 24 June, 2019
Guideline for Poster Presentation
The official language is English; no other languages will be allowed for the presentation.
Each poster should include the title (preferably at the top), as well as the names and affiliations of the authors
Posters must not exceed the following dimensions (A0 Size): 841mm (w) x 1189 mm (h)
Poster Set-up Schedule

| | Presentation Hours | Poster Mounting | Poster Dismounting |
| --- | --- | --- | --- |
| 22 September(Sun) – 25 September (Wed) | 12:40 - 14:40 | 09:00 - 10:00 | 17:00 - 18:00 |

Venue: 3F, Grand Ballroom, EXCO Convention
*Presenters should be stayed in a poster area for the explanation on your research at the designated poster session time.
*Please note that all posters that have not been removed by noticed dismounting time on each day will be automatically taken down and discarded.
Abstract Submission Guidelines
Author Registration
Registration including completing the payment process should be made prior to abstract submission.
The first author of an abstract must be registered.
The first author registrant is allowed to submit only one abstract.
Cancellation of registration due to a rejected abstract is eligible for a full refund of the registration fee upon the request of the first author in writing through an e-mail. (In case of a refund through wire transfer, a handling fee of USD 20 will be automatically deducted.)
Abstract Format
You may edit your abstract in a word processing program (such as Microsoft Word), then copy and paste it into the online submission box.
Abstracts must be written in English.
Abstract Length
Length of an abstract is limited up to a maximum of 300 words.
Title and Capitalization
Use sentence-style capitalization (capitalize only the first letter of the first word in the title, proper nouns, and the first word following a colon).
Greek Characters and Symbols
You may use Greek characters or special symbols.
Submission Topics
You will be asked to select one of the topics below for your submission and the posters will be arranged by the topic:
Cognition and behavior
Development
Disorders of the nervous system
Glia, glia-neuron interactions
Homeostatic and neuroendocrine systems
New technology/ Neurotools
Physiology: neuronal excitability and synapse function
Physiology: systems/network functions, computational neuroscience
Sensory and motor systems
Others
Symposia Speakers
Symposia speakers are required to submit their abstracts under the designated symposia session title.
Please refer to the following link: http://www.ibro2019.org/index.php?gt=pro/pro05.
IBRO Report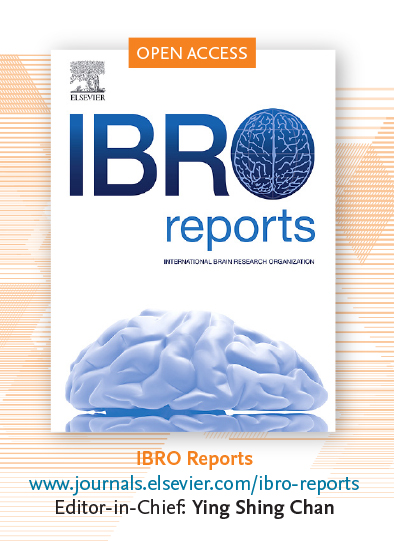 All abstracts accepted by the IBRO World Congress will be published as a supplement in IBRO Reports.
It is not possible to do additions or removals once we submit and book the final accepted abstracts in production.